Fruits Basket by Natsuki Takaya:
This manga has taught me a LOT, being my first ever manga that I've ever read completly. The characters came alive, for real. It's as if they're alive in the real world, instead of the world of fiction and paper.
The dialouge was HILARIOUS! And the dialouge + drawings made my day. But the dialouge, some, is actually meaningful. A lesson. Quoted roughly from Gure-san:
"What Akito doesn't understand is that if there is someone who can cause the scars, then there is someone who can heal them"
Over all the volumes of Fruits Basket I came to grow, care, and love the characters as close friends.
Seeing them change and grow and move on is really emotional for me, I felt so nostaglic and sad when I read the last page. When I read the words "The End"
I like how Natsuki Takaya made every character important, made every character have a story. In ways, she reminds me of J.K. Rowling.
Now, I own 2 Ultimate Edition Fruits Basket books (2 and 3) and when I look back and real, I feel like I'm looking into the far past Things have changed so much for the characters and I noticed things that I hadn't noticed before like how Haru calls Gure-san "Sensei" and all. I'm so sad yet so happy that I've had the pleasure of enjoying the humor and drama of Fruits Basket!
So yeah. My latest obsession is Manga. I'm now reading one called VB Rose and it's so sweet! I think I dig the high school romance ones over the action ones. See, in manga, there's no intense make-out scenes like in YA Lit, but heart-warming, ROMANTIC, and touching in a happy way.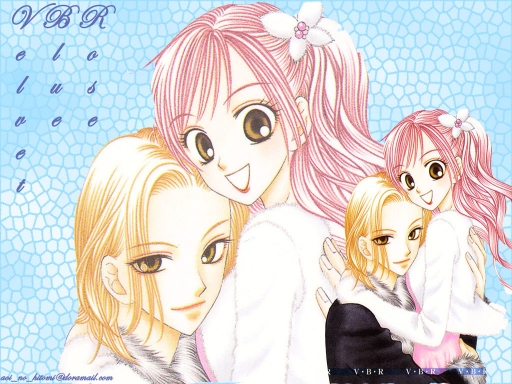 Normally, sad, tragic books touch you, but in these types of manga, the romantic happy parts touch you. Seriously, the dialouge is just...uh-mazing!!! So I'm waiting for the other volumes of VB Rose to come out and I'm LIVING to read it!!!! ~Sob~ WHY!!!???
What do you think? Should I review manga too, along with YA books?