I know I've already changed the template once this year, but it's been nagging me about how unfavorable my blog looked like, so I headed over
to
...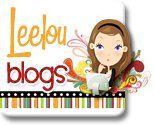 And picked up a free template because I really can't afford a custom template! I'll be working on making my own header for now, but when I save up enough later, I'll finally be able to get a custom blog template.
I'd like to thank Milli from Everything Crazy for spending time to help me make a blog button that you see on my sidebar (the one that matches my new template) Thank you Milli!
How do you guys like it? Do you miss the old one (I feel nostalgic)?