I have been busy, so I haven't been able to do Day 3 and 4! I really like to show how much I love my childhood favorites, but I promise (maybe) that the rest of the week (might) be filled with current day authors that I enjoy :D
One of my favorite authors includes
Jenny Nimmo
. She's an English author born in Windsor, Berkshire. She married a Welsh artist, which I think is where she comes up with all the Welsh in her books!
I first read her Charlie Bone books, which, it my annoyance, was incredibly similiar to the Harry Potter books. But, however, they were awesome, and I loved them :D
Her Snow Spider books were one of my favorites! The first book is...The Snow Spider! Here's a summary:
On Gwyn's 9th birthday, his grandmother tells him he may be a magician, like his Welsh ancestors. She gives him five gifts to help him--a brooch, a piece of dried seaweed, a tin whistle, a scarf, and a broken toy horse. One blustery day, unsure what to do with his newfound magic, Gwyn throws the brooch to the wind and receives a silvery snow spider in return. Will he be able to use this special spider to bring his missing sister, Bethan, home? THE SNOW SPIDER spins an icy, sparkly web of mystical intrigue that sets the stage for the next two books in this outstanding trilogy!

I love how mystical and mysterious, and absolutely European Jenny Nimmo' s writing is! She has that unique style that seems very hard to copy. Love it!

___________________________________________________________________

Lemony Snicket!!
The most vague, mysterious author ever known! I mean it, look at his biography on his website! He is, by far, one of the most pessimistic authors too, and the best :D
The Series of U
nfortunate Events were also a big childhood favorite. My teacher had the entire collection, and I ate through them all. It was one of the things I looked forward to every school day!
It's been a long time since I read the Unfortunate Events, but I remember loving it very very much, and so I dedicate this Thursday to Lemony Snicket. He has a cool pen name. I always like of a bright, yellow lemon snickering at me when I think of Lemony Snicket. Who doesn't like Lemony Snicket? The often used alliterations are always funny to read :D
The first book in Lemony's amazing books is: The Bad Beginning!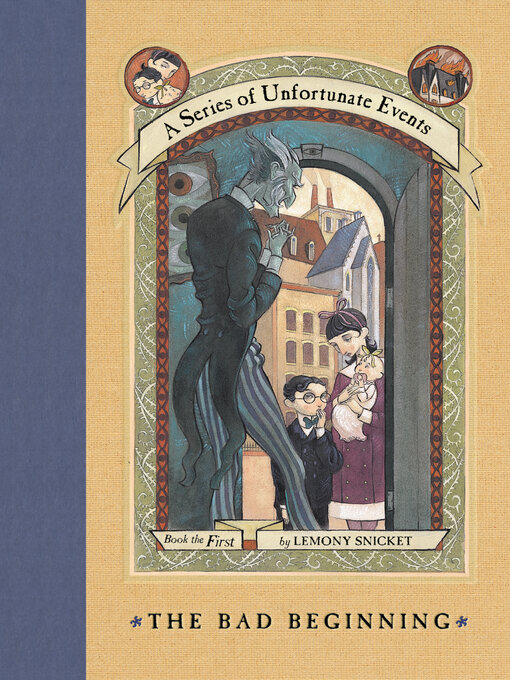 If you haven't read his books:

Wow! really? You haven't read them? Shame on you!
You really should, go out and check them out at the library, or buy the set!
No, hold on, you haven't read them?
You're joking.
No I guess not.
Okay, you're serious.
Well I strongly, STRONGLY, heavily suggest you go read them!
It all starts with The Bad Beginning.
It's not bad actually, it's awesome!