Thanks to
Emma Michaels
for making amazing blog buttons that I could choose from! She generously made me some for Pages, and some for Dreamer! I picked my two favorites, the Dreamer one isn't working, (I think) I don't know because I don't do technology, but I'll get it up soon! It'd be great if you could attach this to your blog!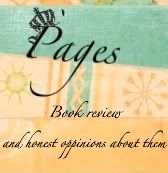 http://the1bookblog.blogspot.com/
" target="_blank">
http://i157.photobucket.com/albums/t76/Secret_Sara/Blog/Pagesbackground-1.jpg
"/></a>
Gorgeous isn't it?

Here's the Dreamer button! I love it so much!

http://flyawaywri
ting.blogsp
ot.com/" target="_
blank">http://i157.photobucket.com/albums/t76/Secret_Sara/Blog/DreamerBackground-1.jpg"/>